It's been a long time, I missed thy noodlies. Kam has been teasing me with these ones for quite a while now. From what I'm being told we're all just blaming Josh for getting this one out so late so I'm going to go with that also: fuck you Josh! Anyway, let's get down to this reviewing business. I freakin' love everything ...


Oh my! Sometimes I feel like we should just convert to "Samyang Regret Rater" as it seems this is all we review; but no one else in the noodle industry is contributing as much to the cause. Seriously; Samyang drops more consistent hot bangers than Roc-a-fella records in the late 2000's. My body is ready. So these come ...


By very little demand, WE ARE BACK! The Mala! These caught my eye from some videos on the tubefaces! 4x hot they said, hottest ever they said! No! You are wrong! These are hot - very hot - but there is no dethroning of the 2x fire noods happening today! I've got more gripes too! Our office used to have these hot water taps that ...


Here we go yet again with the staple Samyang death sauce, it gives this dish a hearty blood red colour; as if its a warning that you are about to spit out blood because its going to burn your insides out. I digress from the story; this was as always a ripper of a meal. It filled me up to the point I had to stop ...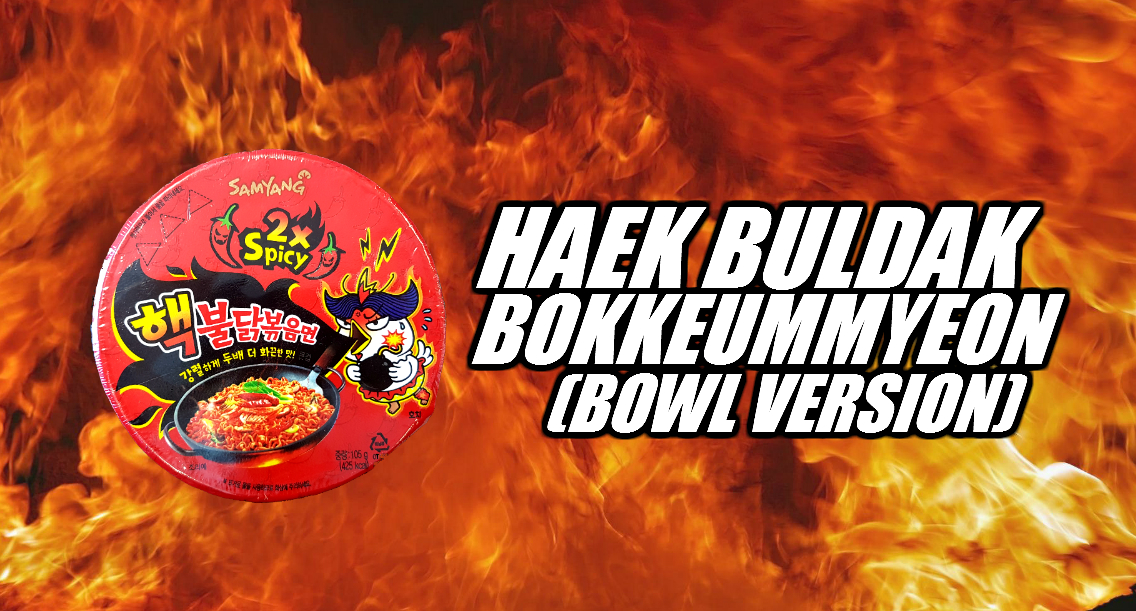 I am standing at Kam's desk, bowl in one hand and fork in the other. I stare at the contents of the bowl trying to focus on the previous experience, trying to remember what the taste / burn was like. I tell myself it was OK, it tasted good and burnt the lips a little, so I ...


Ah Samyang; we have a fondness in our heart for your little fiery treats. We look for any excuse to slide your hot noods down our moist throats so in this respect we are glad you make such a variety of styles and packaging formats; this way we are constantly finding ways to re-visit a small bowl of heaven. Anyway...these are ...


Here we finally are after so long of having these noods sitting on the table, having us eye ball these babys for nearly 4 months now. These have been there for so long! Let's hope they have lived up to what we are after! God these are living up to the standard of perfect nood blocks from Samyang! These have to be ...


Samyang back. The Classic Buldak flavour meets curry flavour yet again, this time meeting in the bowl of deliciousness. I am a big fan of the curry variety of fire noods, feel free to take a look at our last stab at these in packet variety. A lot of the same compliments are extended to the bowl Variety with the convenience of ...


We love Buldak; you know it, I know it, the world knows it. It's fantastic. It's fiery and tasty and in (most) cases, not very poo-y. That being said, as we learned from the bowl version of these noods there are always exceptions to rules; that leaves us here reviewing the cup version to see how our bowels fare ...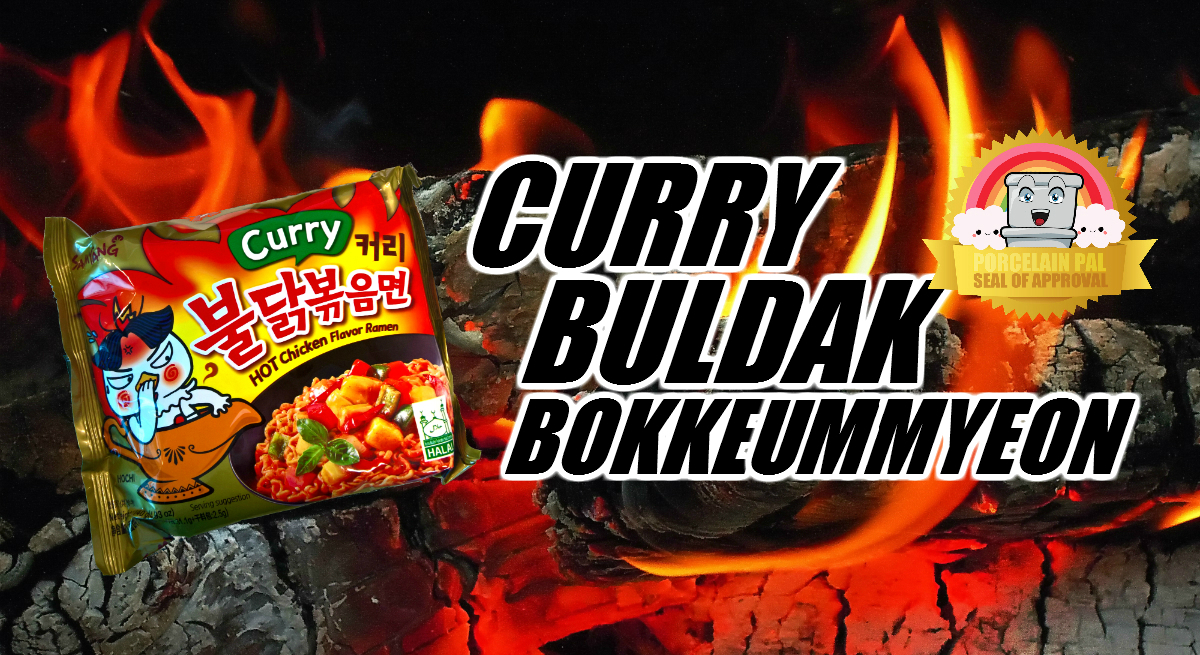 This was a fusion dish we were all looking forward to. Those rockstars of instant ramen, Samyang, have offered up an interesting stir-fry nood this time. Mixing their seal of approval winning Hot Chicken Flavour sauce with a fragrant curry, and some dried bits of..... Potato? Lentils? I'm not really sure, but ...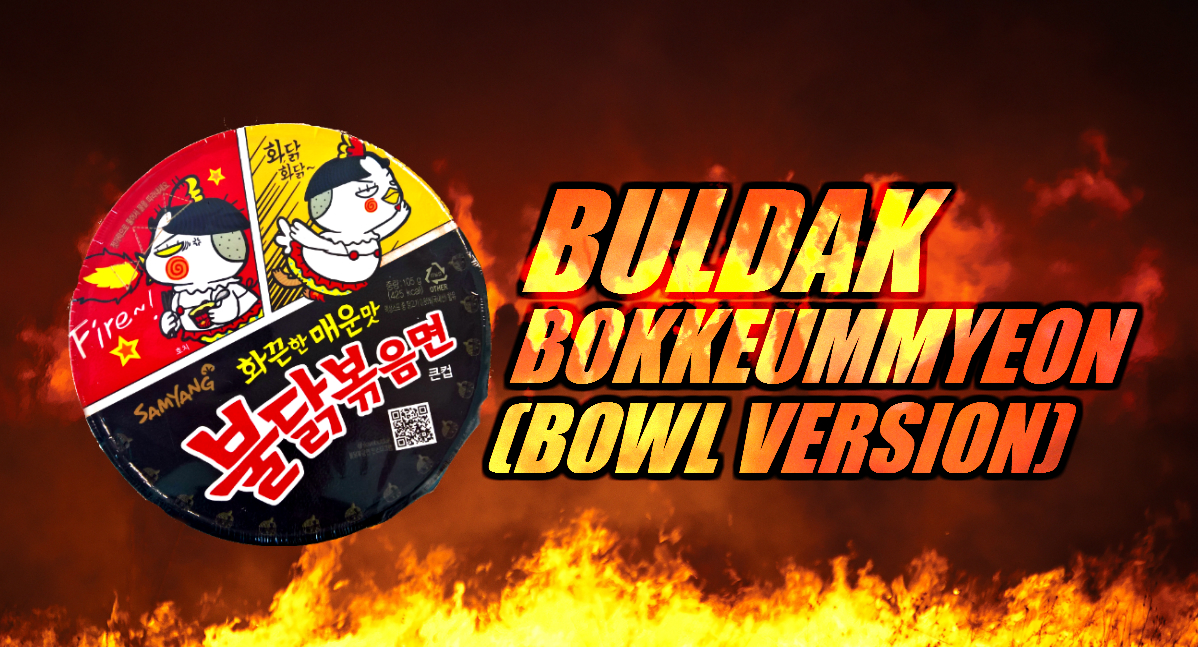 Ahh, the return of the fire noodle in a convenient pot. I felt a twinge of nostalgia looking at these, thinking of those early days when we were but children in the playground of ramen instead of the bitter, cynical reviewers we now are. Thinner noods than usual This is pretty much same-same but different - ...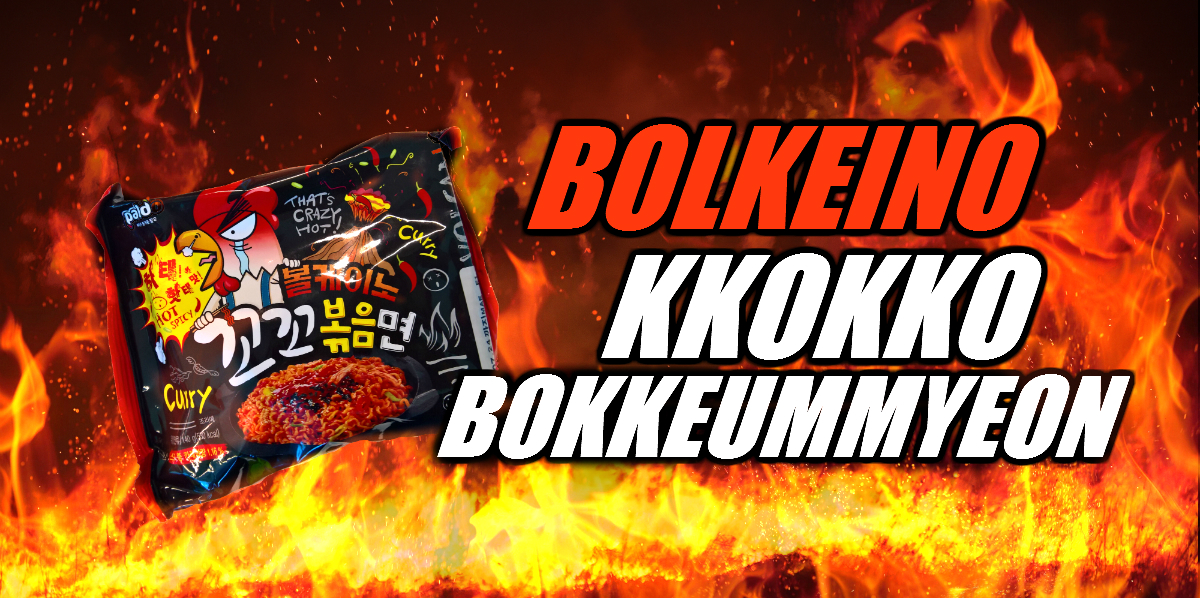 This dish evokes some great memories of eating tinned spaghetti, it just tastes like burnies as well. As soon as I opened the sauce packet for this, I was hit with the familiar pungent scent of some hot,hot sauce. Dark memories of the 2x noodles filled me, and I was filled with an almost instinctual level ...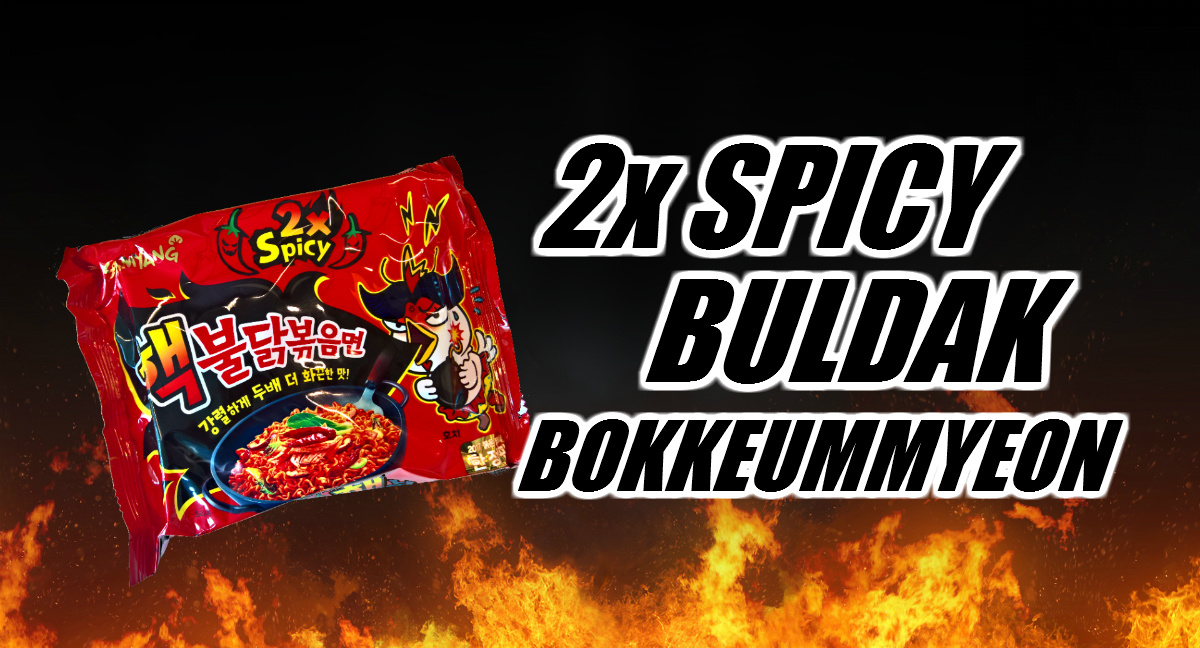 I didn't believe these were real; I couldn't find anything about them online except for some instagram posts from Samyang Foods' official feed (big thanks to Hans over at theramenrater.com for giving me the heads up on these). I didn't even believe they were real when I stumbled across them being sold ...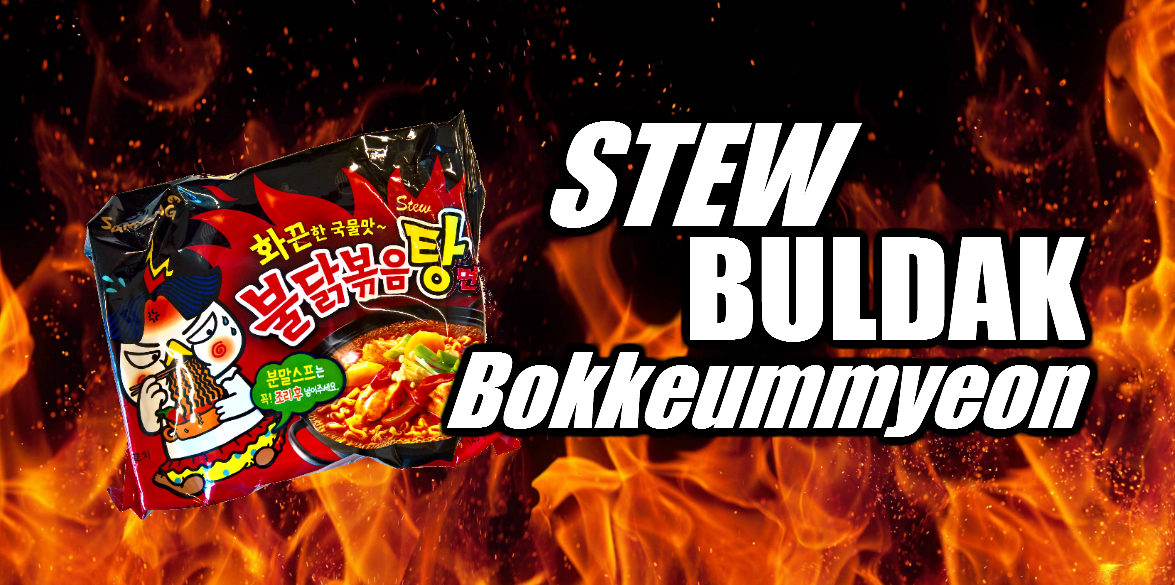 Dundun.....dundun..........dundundundundundun *violin screech* 'Sometimes that noodle, he looks right into ya, right into your eyes. Y'know, the thing about a spicy noodle, he's got lifeless sauce, black sauce, like a doll's eyes. When he comes after ya, he doesn't seem to be livin' until he softens up, and that noodle cake rolls ...


Oh boy; the little brother of emart's Habanero Ramen! We loved the Habanero Ramen; the flavour was amazing but it was just so damn hot! I was hoping that this may be the kid bro version so that my delicate mouth could rest easier today; all the taste, less heat. Let's find out! This block is satisfactory; I am pleased ...


Let's start by saying, unanimously, we LOVE fire noodles, the flavours and heat just dance on the tongue with cleets. We were all pretty excited to give these guys a whirl and we wanted to do this more by the book and create them as the package instructed. Kam got to cooking first thing in the morning and stored in ...


So, I have had a few days off from the reviews, moving into a real life house took my focus away from what was important, Ramen Regret. You don't need to know Korean to know this is gonna be bad. What better way to get myself back into the full swing of things than what is claimed to be the hottest instant ramen on the ...


Dredged from the depths of hell, my current theory is that this sauce is made from the blended bodies of demons. This is one hot, yet delicious puppy. The taste is only improved by the seaweed and sesame sprinkles, leaving a delicious savoury taste before the heat kicks you in the head. What a glorious mess. This looks pretty safe... But ...