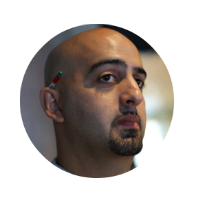 Ingredients: 

1 Packet of Samyang Haek Buldak Bokkeummyeon
1 Spray can of Olive Oil
So as you guys know I chucked up a recipe for toasted fire snacks a little while ago; I actually made them again using Nuclear Fire Noodles and they were a lot better! But what I wanted to try with this one was a different method of cooking them to see if the heat can be more evenly spread.
It's pretty basic so if you can't follow the instructions I don't even know how you made it this long on this earth. So here we go.
Construction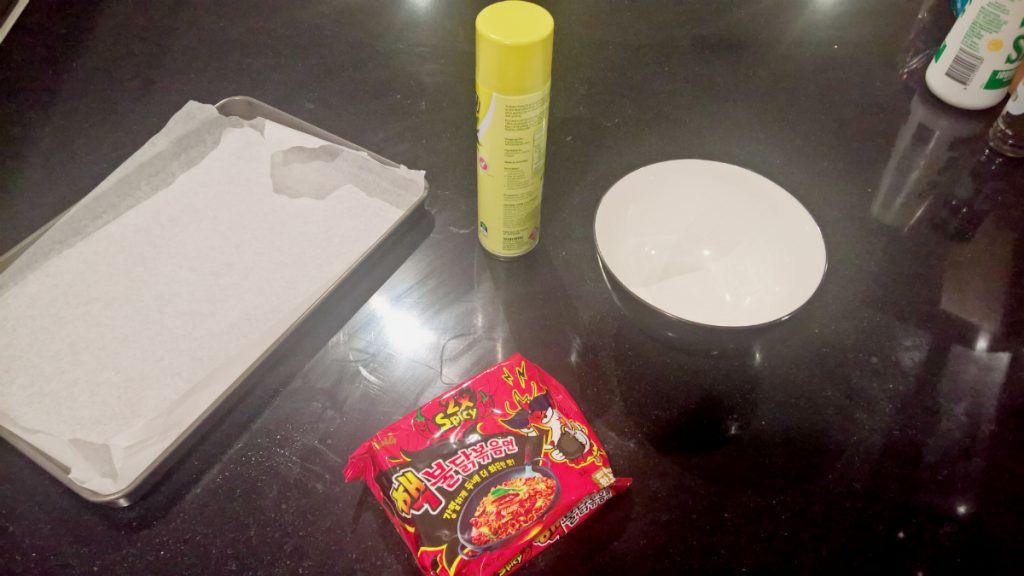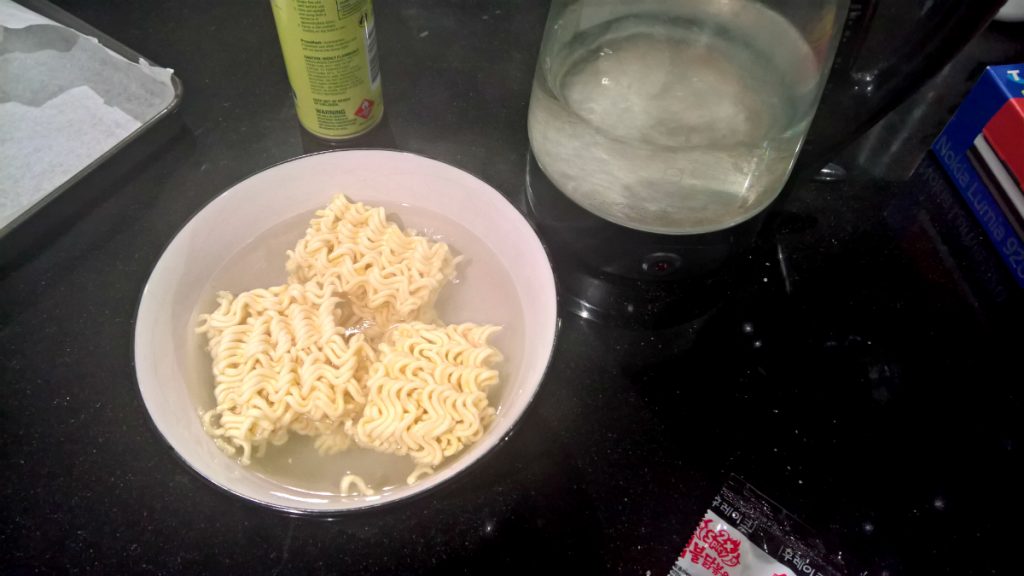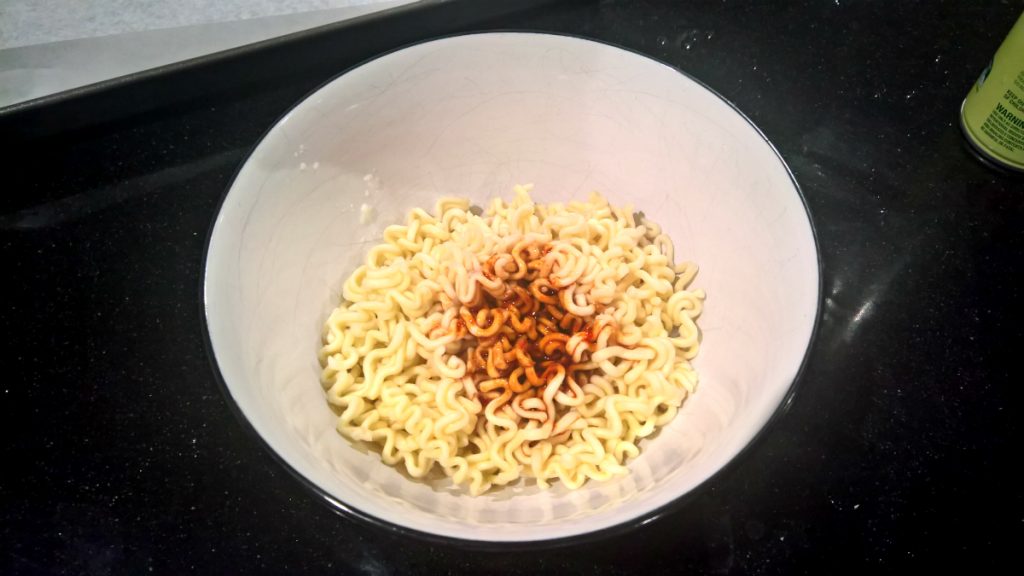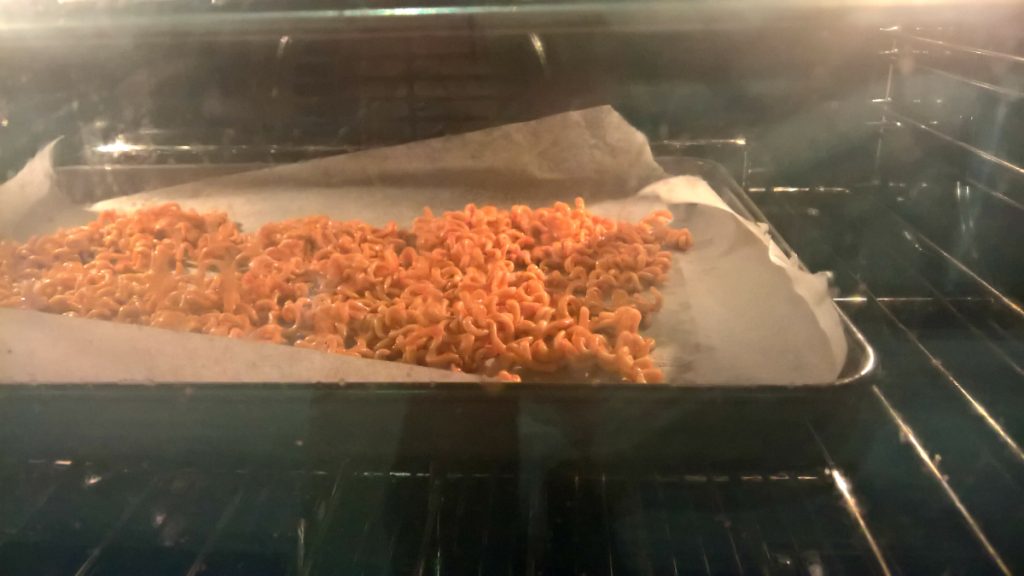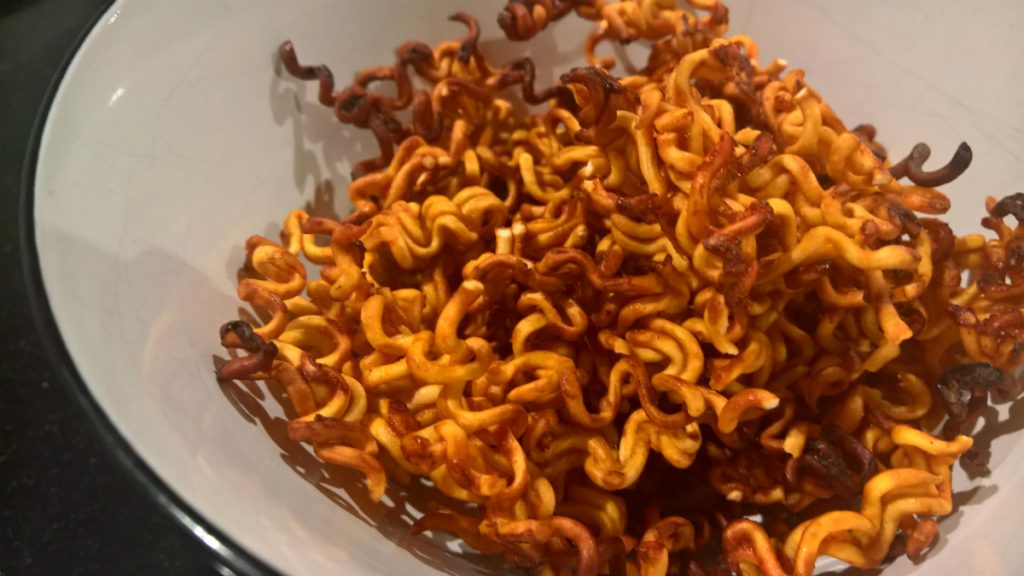 Consumption
Delicious! They basically turn out the same as the last ones except the death is more evenly distributed for a consistent heat. The Bits are smaller (that's what she said), but that's ok; you can just chuck a handful in your mouth at a time. Mmmm. Tasty tasty death.
Final Thoughts
Just make them. Now. You can actually use any noods; try your favourite packet! But I recommend using the Nuclear Noods; go hard or go home.
#RamenLab Ratings
Heat Level


Thanks for reading! Stay tuned this week as we get back to our regular ramen regret reviews!
Comments