Oh my! Sometimes I feel like we should just convert to "Samyang Regret Rater" as it seems this is all we review; but no one else in the noodle industry is contributing as much to the cause. Seriously; Samyang drops more consistent hot bangers than Roc-a-fella records in the late 2000's. My body is ready. So these come ...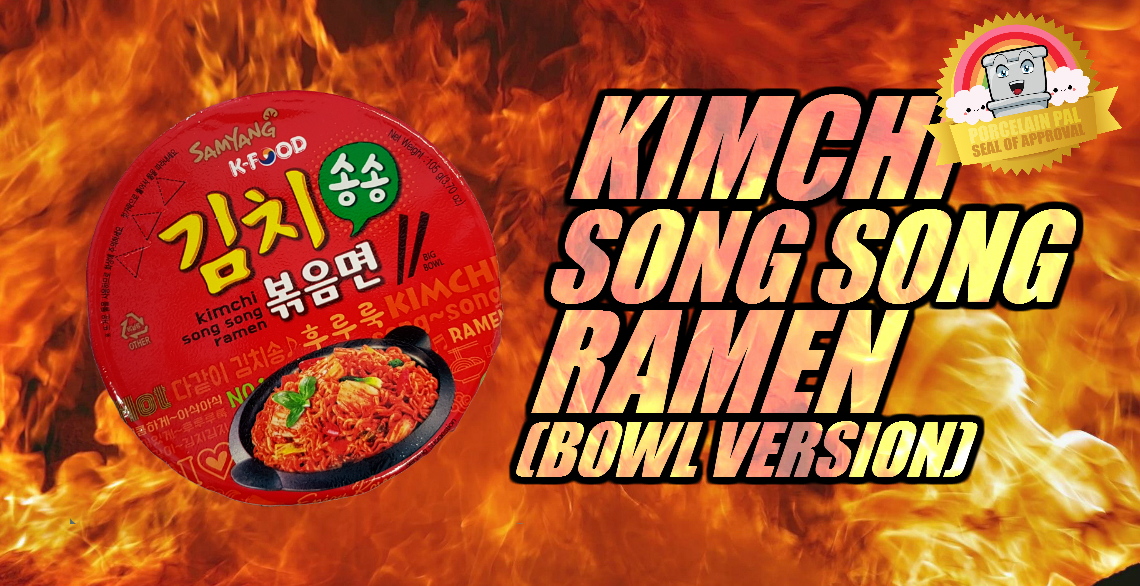 Well this is odd, Didn't I do the review for the last Song Songs? Seems odd to have me say the similar things about the same noods in different packaging! Here we go though! I prefer bowls for convenience sake, I like not having to source a bowl and just dump what I need into a pre-package and go. I'll always have a place in ...


I found these little puppies last night; seems that Nongshim are making this "Mr. Bibim" thing a line! I for one am OK with this as stir-fry noods are the Jam. These ones are...Kimchi...yeah I know; it seems like all we are finding lately are Kimchi! But hey, I love the stuff so I'm not complaining. ...


The care package has arrived and we are back in business! Behind the scenes we have low key been freaking out about running out of ramen; I think we had one packet left. Moving on, let's get to the review; Samyang's Kim chi Song Song. Noodle block is HUGE! Tasty, tasty thick gauged noodles, the one flaw ...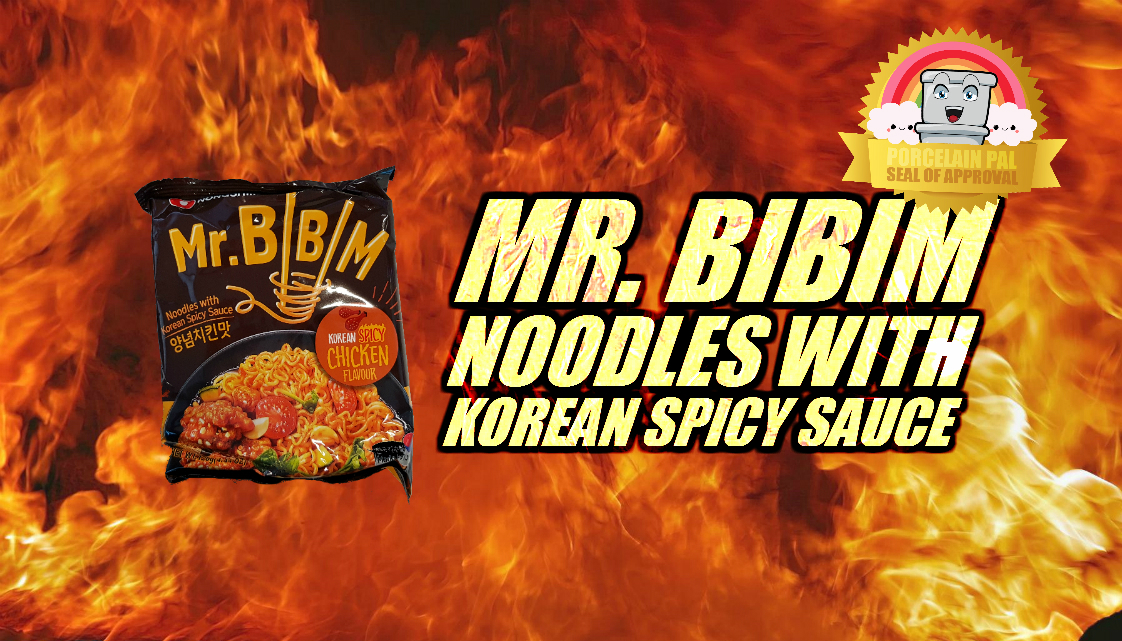 So I saw these puppies at a Korean grocery store; the packaging immediately stood out to me because it's one I have never come across in my travels. It looks fun! Nongshim have been pretty good to us and I'm always a fan of Korean Spicy Chicken ANYTHING. So buy them I did. Nood block is pretty standard fare; to be honest I ...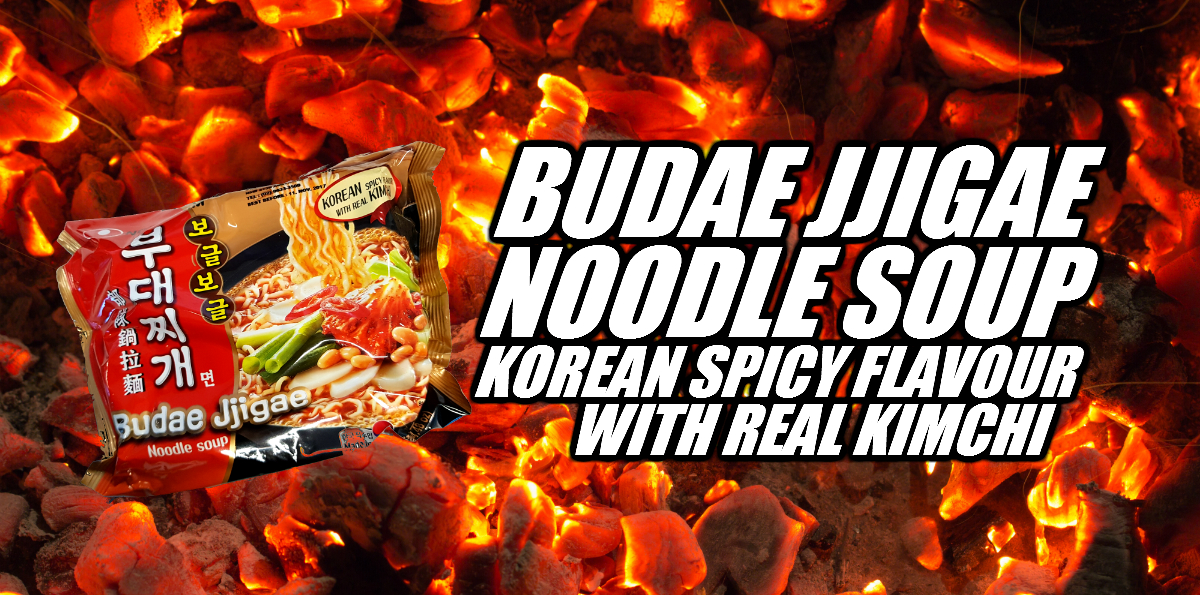 In your bowls ready set let's go Ramen review pro I know you know I go psycho when my new MSG hit Just can't sit Got to get Jjigae wit it, thats it Now honey honey come taste Nongshim all up in my eye You gotta Sachet bag with a lot a stuff in it Put it in the bowl let's spin Everybody lookin' at me Glancin' ...


Holy moly; a red packet! This has gotta be spicy right? We have been churning through many a pack that claims spice, but much like a newspaper escort what we get at the door is not what was advertised (I wouldn't know, I've just heard). Maybe this will change today! Not a lick of English on the packaging; these are ...


So these puppies first came to my attention when Hans over at the Ramen Rater showed me a photo of them; looks a lot like something else we have seen doesn't it? Isn't there something called Intellectual Property? This looks like such a clear stab at imitating Samyang's prize cow that it's insulting. That being said; we are always ...


More great tasting offerings from the Thai company YumYum! The overall flavour for this dish was seafood, but not seafood. You could taste a hint of shrimp, a tiny bit of seaweed, and there were some actual chilli seeds in here. This definitely contributed to the heat - a fiery little nood that saved the main ...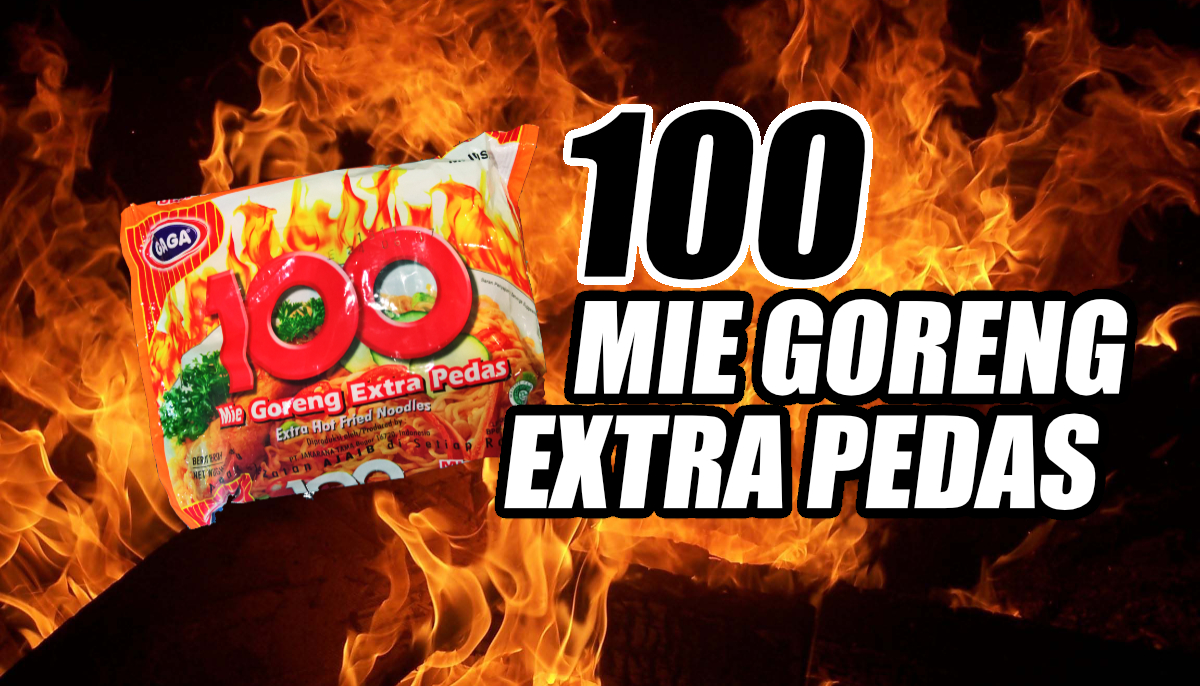 So we are doing something unprecedented for this one; I am flying solo on the review. I know, I know; crazy right? Why? Well, when I was in Indonesia for Christmas on my Ramen-hunting mission my wife did me a solid and picked some up for me when she was out meeting a friend. The problem is she didn't buy 3 of each ...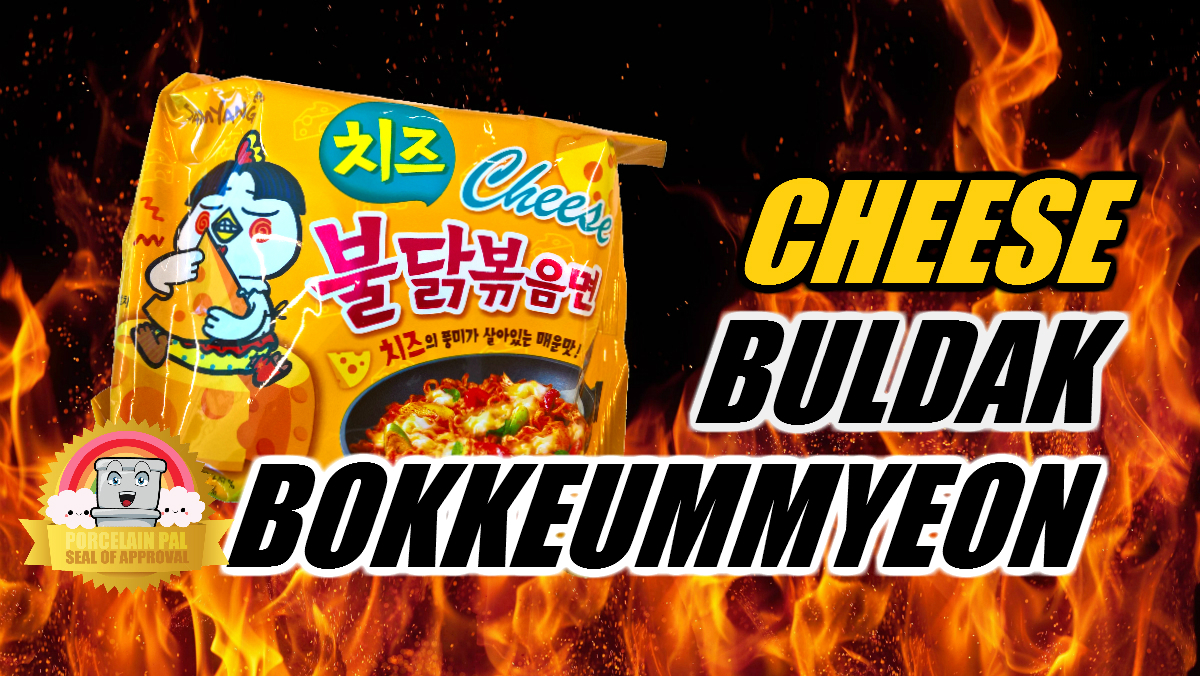 If Mac'N'Cheese had a violent, sociopath brother, this would be it. Much like a sociopath this ramen knows how to charm you, with a thick, glorious looking noodle cake and appetising smell, it winds its way into your senses until you take the first bite - then the heat kicks in, and you can almost hear crazed laughter as your mouth goes ...


Oh boy oh boy oh boy; this was another hard-to-come-by ramen that had been on our radar for a while! Luckily a workmate - who was busy looking for ramen to replace ones he stole from our review-desk (horrible, horrible man) - spotted these babies at a nearby Korean deli and told me where to find it! Funny that; if he hadn't have been ...


Holy Shit-balls these are good! Like...damn...I dig these. The noodles are the perfect thickness (of course, it's Samyang, what did I expect?), the broth is a wonderful deep rusty red, there is a hearty beef taste with a good deal of kick to it, and the vegetable sachet is completely appropriate; loads of spring onion! ...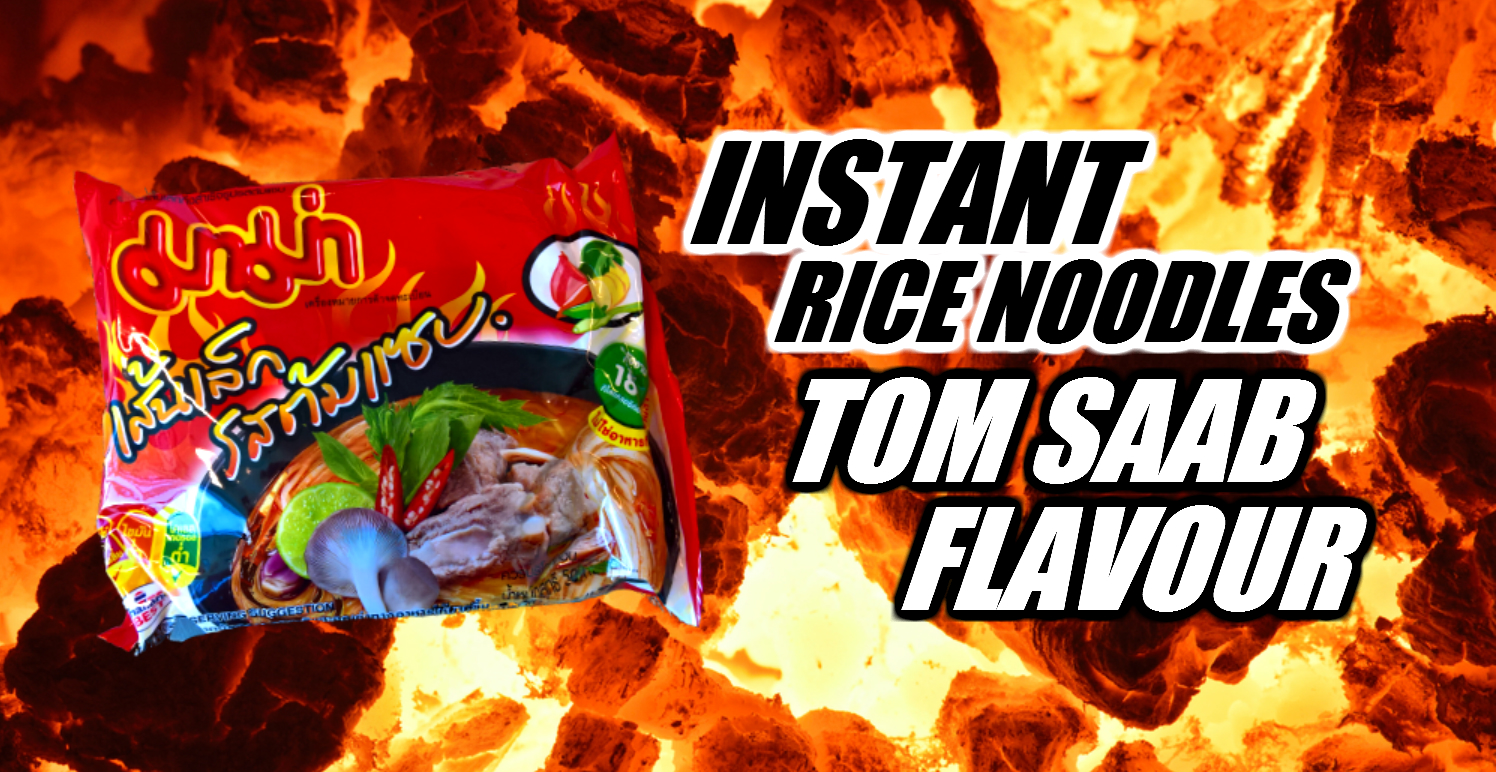 Well, Maggi week is over (praise Jebus) and this was a nice change of pace; had that spice going on. Flavour-wise, the package claims it's pork (only thing that was in english) but it tasted to me more like a veggie based broth. Spice on spice on spice - this beat my palette around like Chris beat Rhianna - and ...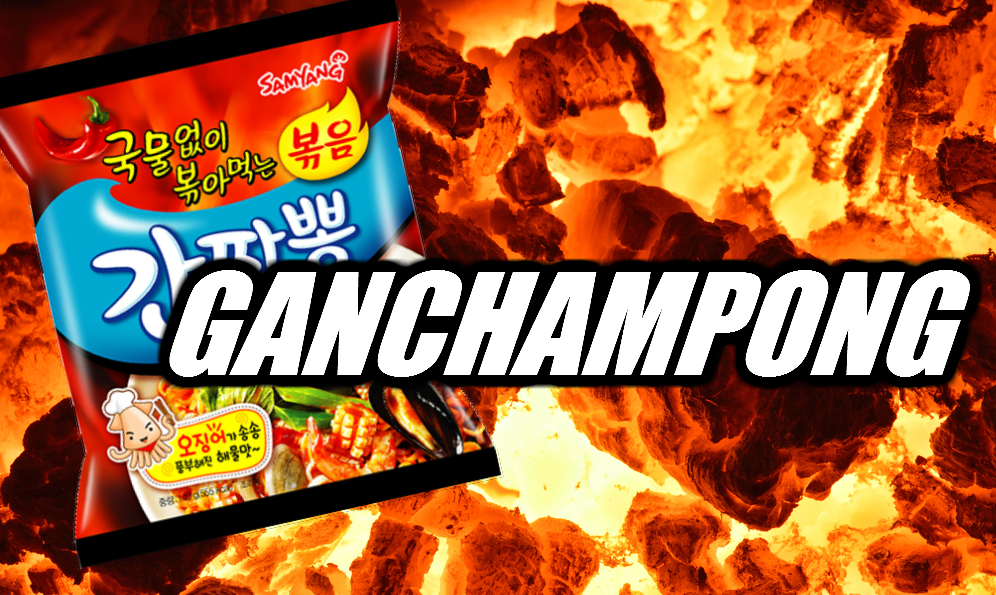 An inviting red mess... Seafood Ramen week for me is a nightmare, I love seafood, but seafood flavoured things are to me the worst. I was pleasantly surprised by these noodles though, the seafood flavour was very mild and more there to add a bit of depth of flavour. I am more partial to ramen that do not have an accompanying broth of liquid ...


Because this was a broth noodle; eating this wasn't so bad. The heat being in the broth means that you really don't sustain much damage to your mouth while eating; after a few mouthfuls there's a bit of a tingle in your lips but you can work through it with relative ease. As you near completion of the ...