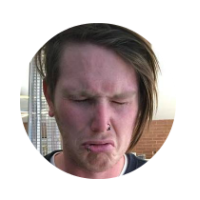 Country of Origin: South Korea

Aint no party like a Song Song Party.
Consumption
The care package has arrived and we are back in business! Behind the scenes we have low key been freaking out about running out of ramen; I think we had one packet left. Moving on, let's get to the review; Samyang's Kim chi Song Song.
Noodle block is HUGE! Tasty, tasty thick gauged noodles, the one flaw is the block will not fit in a normal bowl, they huge!
I thought we were in for Samyang's lethal fire sauce when I saw the package; I was very unprepared to handle that kind of heat today! I must admit, I was very relieved when I smelled it and noticed the difference; that being said I could tell that this was still going to pack a punch.
Adding the veggies was a tense moment when draining by the way; I would recommend anstrainer for these so that you don't lose your tasty bits. Our "hold the noodles with a fork and tip the bowl" method was not perfect.
Can I just say that these are my favourite Kimchi flavoured noods yet! The heat was perfect for me; it was quite hot but not thrill seeker hot and ending up with a well earned "high" heat. The interesting thing is the kimchi flavour; itgives it a really nice tang (?). I polished off the bowl and thought that another would be great; I wanted the flavour to keep going!
Heat Level



Taste Level

The Aftermath
I sat through the Masterchef final needing to poop the whole time, I say this because I could sit with reasonable comfort with very little urgency for 2 hours before I was prepared to tackle the rear end rock slide. I had to push a fair amount, perhaps due to holding things in for too long, but I had to strain a little to do poos. That being said, there was no sting, no burn. All fine!
1 Flame because I held it in too long and struggled. Samyang, have a sticker!
---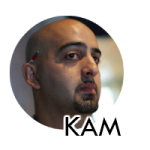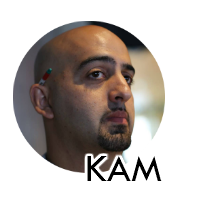 Well; we screwed the pooch with the photo. I got so excited I started to steep the noods before I realised we hadn't taken a picture for the site. This is why you see the noods in a bowl of water. Sorry.
The block is identical to the ones that come with the Fire noodles; good gauge, nice and hefty. Great snap! And oh the flavour in these was unreal; I love that tangy pickled taste, and paired with a good dose of heat you have a real nice snack here! And boy these things do have heat! Sufficient mouth sting, head sweat (took a few tissues to clear up) but not too much afterburn. Samyang; how do you guys do it? Another banger!
So all night was quiet! No grumbling, stomach pains, or any movement. Things were looking good! I got excited! I went to bed confident these guys would get a seal of approval.
So morning arrives and I had the biggest poop in recent memory; no sting though! Just lot's and lot's of poop. Something has to be said for that I guess. These noodles really help clean your colon out!
2 flames; laxative effect in the morning but no pain or sting.

---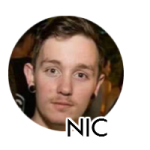 Here we go the start of something new, never been a fan of kimchi but hey, let's see how this goes (compared to the other barf looking kimchi we have had). Surprisingly, I didn't see what I thought to be kimchi, sooo does this make it kimchi flavored orrrr am I blind?
This is a real kick in the teeth for spice, couldn't smell anything and then bang, bite the curb style of heat straight into the back of my throat. The taste was divine straight away; I felt like I hit the pinnacle of noods, Samyang have out done themselves on this!
With the aftermath, I had farts which stank like something died! I farted in my car on the way home and had to roll down the window it was that bad.
2 Flames for the farts produced.

---
Overall Porcelain Punishment Level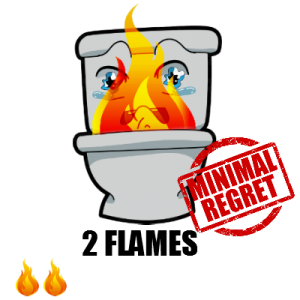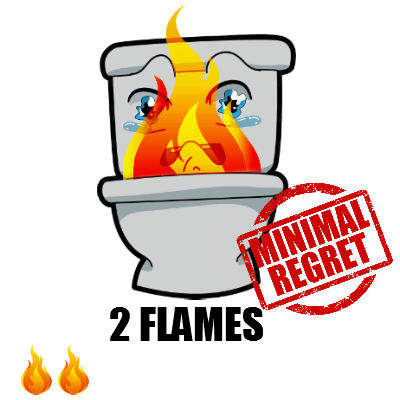 Samyang just keep churning out winners! Another killer nood, with a pound of spice right in the face, and minimal regret. Enjoy another seal guys!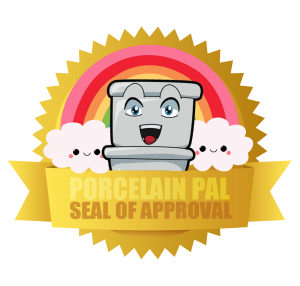 Community PP Level
Comments