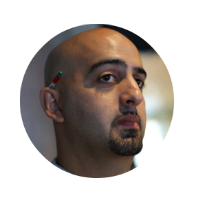 Ingredients:

2 Packets of Samyang Buldak Bokkeummyeon
2 Tablespoons of Olive Oil
Some Spray Olive Oil (Not necessary, but a good idea)
So I heard that Samyang actually sell a toasted snack version of their infamous fire noodles; Since I didn't feel like spending $90 on shipping from Korea I decided to see if I could make them myself!
Construction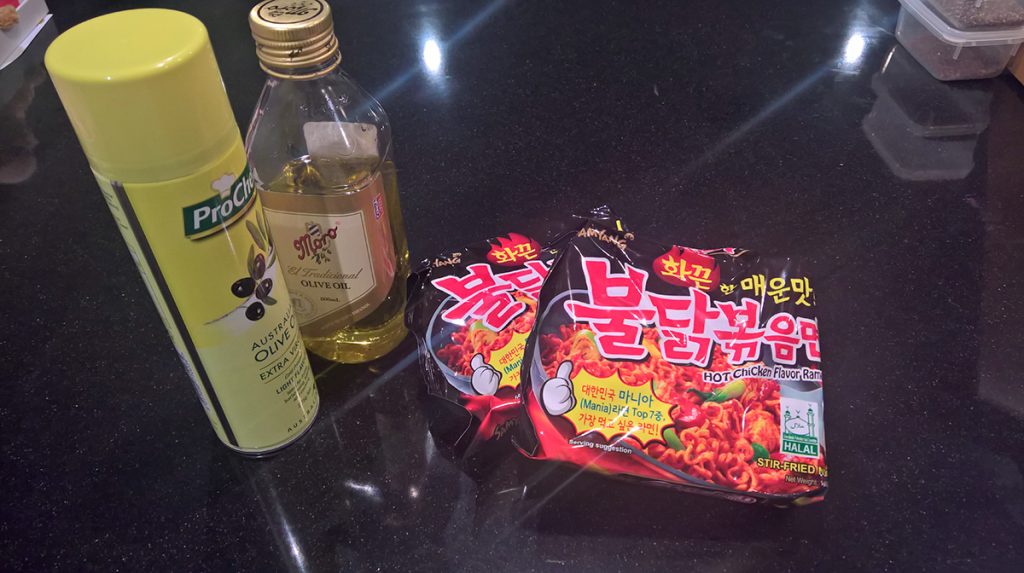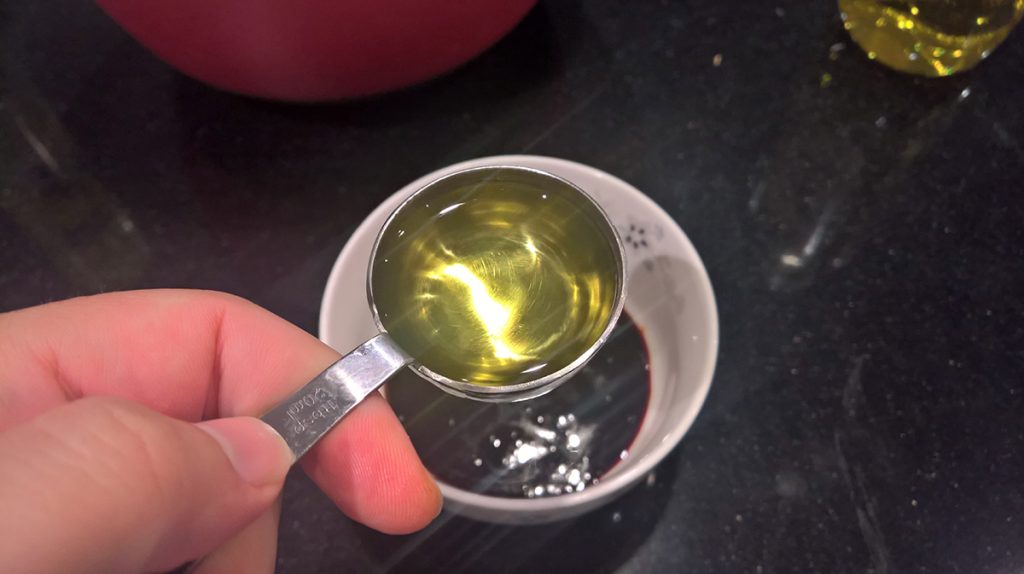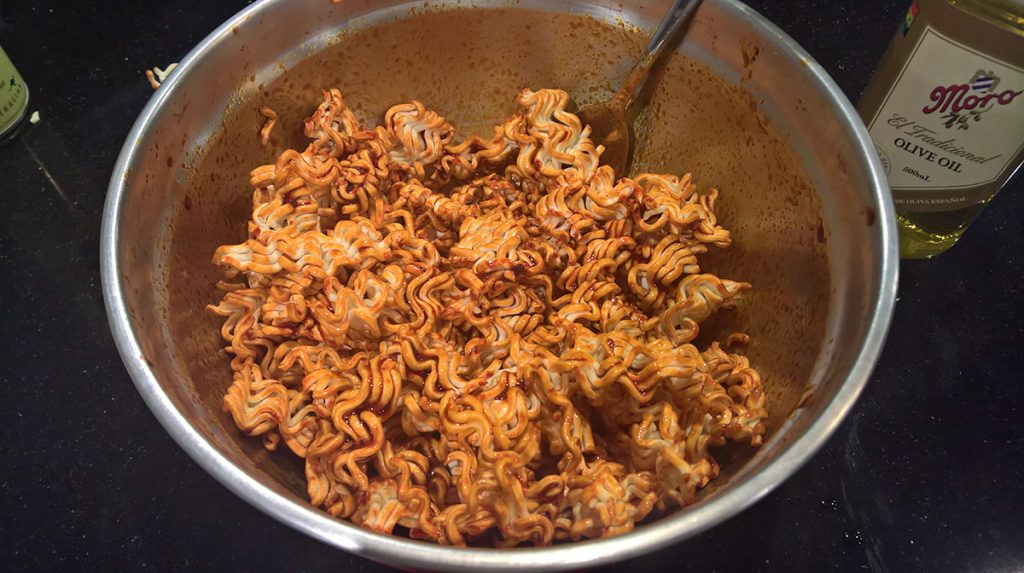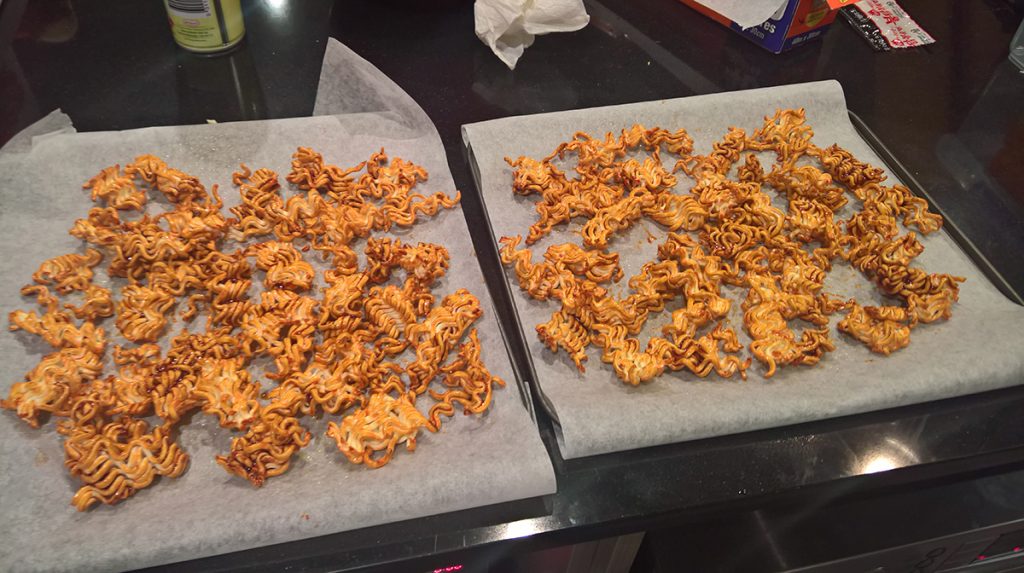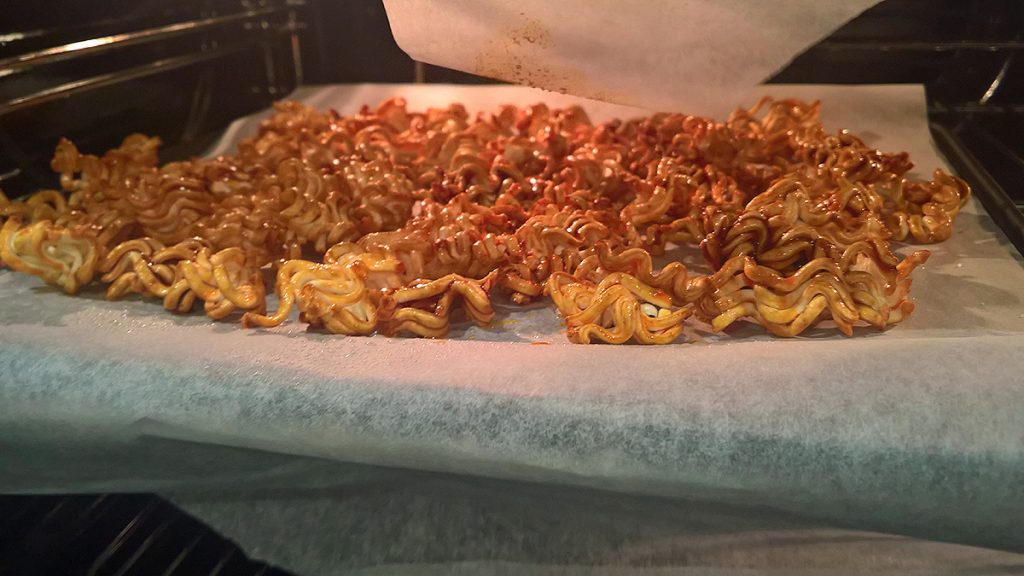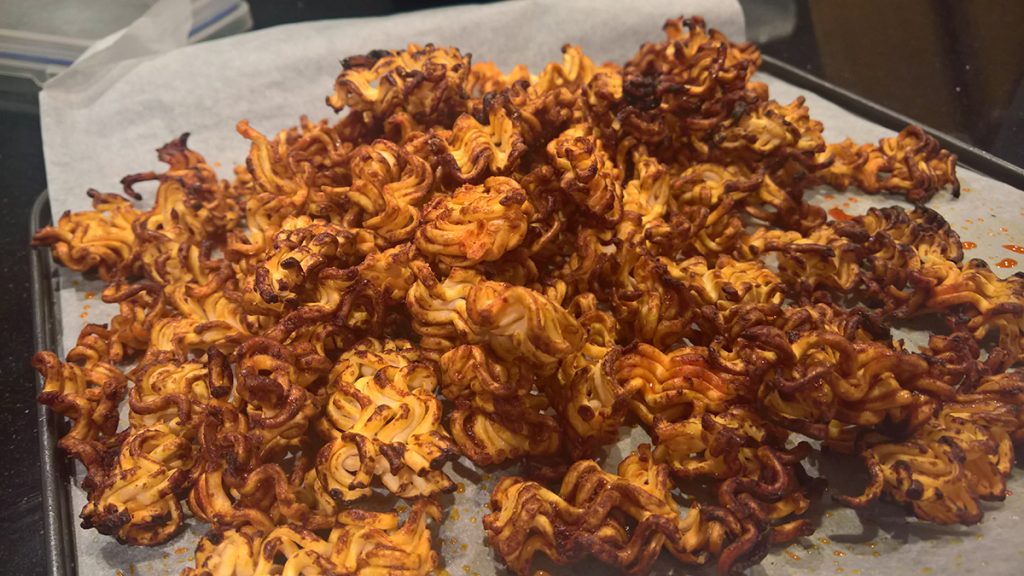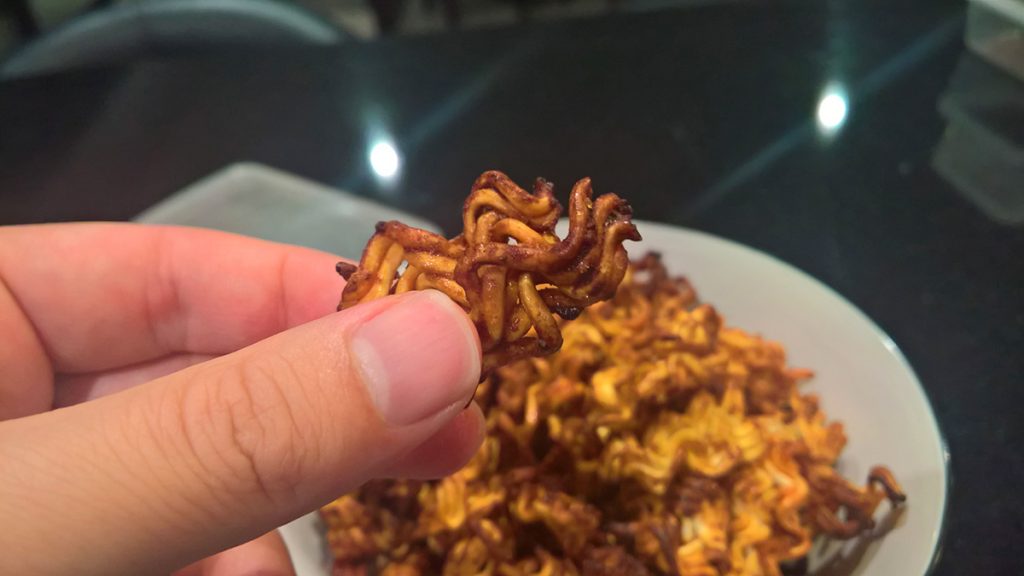 *probably doesn't need the salt unless you like your snacks super-salty
Final Thoughts
These actually turned out great! I regret adding the extra salt because these really don't need them but they still taste fantastic! Next batch will have zero added salt; even with the extra sodium I could munch these all day.
Funnily enough these aren't nearly as hot as when you eat Buldak as intended; I think its because the sauce is baked on so you don't get that buildup around the mouth that just ends up tearing you a new one.
The best thing about this recipe is you can do it with any of your favourite ramen; if the sachet is a powder and not a sauce, simply coat the ramen in the 2 tablespoons of oil first and then coat in the seasoning.
Enjoy ramen wherever you are!
#RamenLab Ratings
Heat Level


Thanks for reading! Stay tuned this week as we get back to our regular ramen regret reviews!
Comments