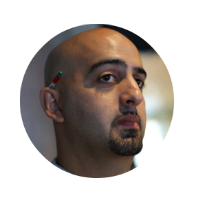 Country of Origin: South Korea
Something smells fishy…Oh yay…more seafood.
Consumption
You know, something I've learned these past few weeks is not to disregard a ramen just because it wreaks of seafood. I love seafood; but when that smell is coming from a packet of noodles you kind of get a bit put off. Can't explain it. That being said these were fantastic!! Great level of heat, and a hearty flavour that didn't really resemble seafood too much until I got to the broth; as I slurped that murky red soup down I could taste mostly prawn and crab. I actually thought these tasted great. Would definitely eat them again but I won't be throwing them on my shopping list;  there are so many better options out there and I can't buy them all!
Heat Level



Taste Level


The Aftermath
So everything was going pretty swimmingly until I was almost through the first episode of 'Designated Survivor' on Netflix; how fitting I was about to have an explosion of my own. Stomach pains hit around 9:45pm; I tried to shake it off (not literally) but they got worse. 5 minutes later I'm running for the bathroom and letting out a pretty rapid burst; it stings. Wasn't stuck in there too long; one long stream of fire and some rapid bursts. I'm still tender as I sit here updating this. There was definitely more burn on exit than on entry.
4 flames; it only gave me one instance of regret but had I been out at the pub this would have put a damper on any conversation I was midway through.
---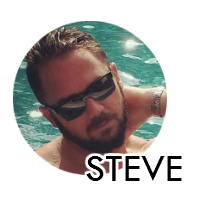 This noodle was all bark and no bite for me – the strong smell of seafood is not matched by the lightly seafood flavour in the dish itself. Matching this with the big, yellow noodles, and I'm actually quite the fan of this dish. The seafood does get strong toward the end of the broth, but it is balanced by the peppery bite in the spiciness, so you're not overwhelmed by the thought of underwater beasties.
Regret wise this one did cause some worry, I barely managed to get home before I knew the porcelain punishment was imminent. Some straining, praying and 30 minutes later I was done. A little tender but ultimately victorious – try again Poseidon.
5 flamer – could throw a shitty spanner in the works shortly afterwards.
---
Overall Porcelain Punishment Level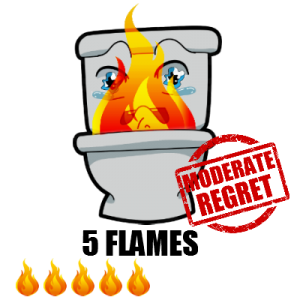 Community PP Level
Comments