Country of Origin: Malaysia

How do the New England Patriots eat their noods?… In a Super Bowl..
Consumption
You definitely don't need a super bowl to eat these; the noodle block is tiny and noodles very thin. One sachet only also, this definitely did not impress out of the packet. We remained hopeful and proceeded with the consumption despite the "2 minute noodle" presentation.
Once fully prepped, these did not electrify still. The broth looked like muggy water and the smell wasn't very appealing. Packet shows the broth looking like a creamy curry, yeahhhh nah.
The noodles hold almost no flavour, had to keep sipping the broth to be able to actually taste something that remotely resembles a meal. This was not the worst I have ever had but definitely left me thinking meh. Consuming the broth at the end was as exciting as it got, this packed a slight punch but unfortunately did not make up for the sub par noods.
Heat Level



Taste Level

The Aftermath
Unsurprisingly, nothing at all for me here. These did not pack much heat or spice so an eventful evening / morning.
0 flames.
---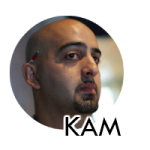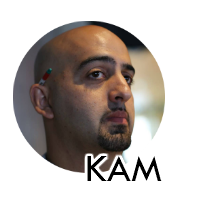 Oh these are ones I picked up! Don't ask where; I visit many asian convenience stores so it was any one within a 100km radius of here. Anyway; curry! I like curry so I am excited though – much like Mike-Will-Made-It's albums – Malaysian curry noods have let me down before.
Wait…is this Maggi in disguise? The noodles are sub-par in texture, hold no flavour, and are starchy just like Maggi. This also only came with one sachet of seasoning which resulted in a translucent bland broth with minimal spice; look at the photo! Just doesn't look great. Look, these don't taste revolting, they are just firmly "meh" in my opinion.
Surprisingly, I had a few bathroom visits in the evening; not really much sting (but there was a tiny bit, which is weird because these aren't really spicy). It was really hard to push out though; I had to work pretty hard. That could have been my pretzels I had for dinner though. Overall, minimal regret.
2 flames.
---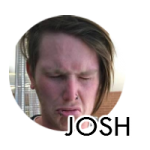 Well Andy is fired from spinning the wheel again. These were average; the most average meh ever. It wasn't bad, just barely any flavour. Maggi style noods are not the way to win us over, just starchy with complete inability to carry flavour. That being said the broth was a step up, slightly better than average but still a rock solid meh. A slight slight bit if heat. Nothing that will blow your jocks off
Regret was once again non existant. Still on a lot of codeine so poops are few and far between. What I did manage to pinch out though was nothing to be concerned about.
0 flamer.
---
Overall Porcelain Punishment Level
Community PP Level
Comments