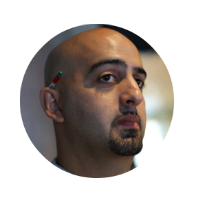 Country of Origin: South Korea

It's your average bear
Consumption
So these had been sitting on our review desk a while; I like the bright orange packaging and unoriginal name. "Samyang Ramen, Spicy Flavour"; good work. Says what it does on the pack. So let's eat these!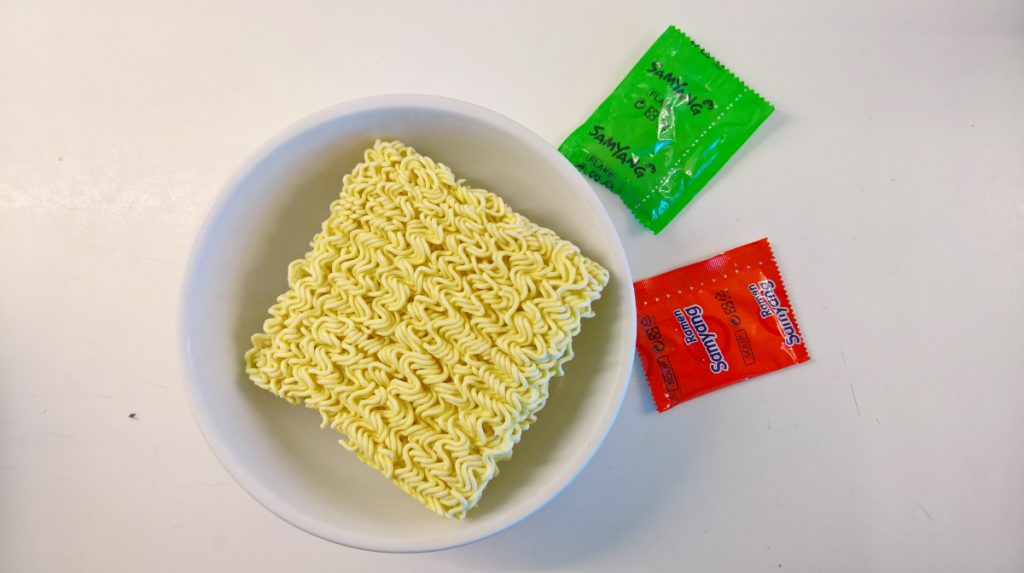 Standard square block -hefty noodle size as is expected – and a packet of roughage and soup base. Bits of spring onion (standard), carrot (standard), and what looks like spinach? Maybe Bok Choy is more likely. Either way, good supplies.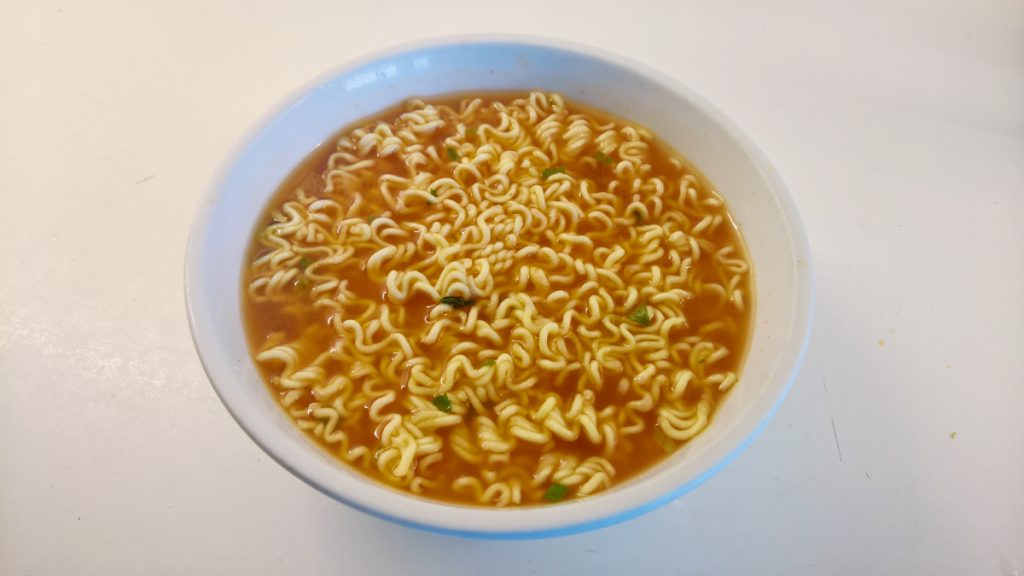 These weren't that spicy at all; you lie Samyang! I should have known not to trust such a generic sounding name. This dish had a low level of heat, but a delicious beef and tomato (I think?) taste; it's a bog standard ramen, but it doesn't get anything wrong. Would make a great base!
Heat Level



Taste Level


The Aftermath
You know, I figured this was an all clear; I mean, my evening went great! Hardly a peep out my bunghole.
Next morning was a different story; yeah I know we all have our morning poo but this was different. They were hard to get out, but with a little, little sting. Nothing too crazy. And they continued all morning on an off until about 10am.
2 flames; evening is fine but there is some back and forth in the morning.
---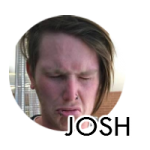 Samyang, our fried ramen Golden child. Samyang kill fried noodle varieties but their broths have quite often suffered from out of control regret. Let's hope this doesn't follow suit. Great nood block, wouldn't expect anything less. I do wish, however, they would make round blocks, or make bowls rectangular. Fantastic amount of roughage, very generous, although I would have liked to have seen some chopped chilli or something.
The dish itself doesn't really deserve it's spicy title, it was pretty mild. Flavour on the other hand, this has it in spades. Such a great hearty ramen, each mouthful carried enough broth to get a sense of the flavours. the final chug of broth was just delightful, I would very happily eat that again and again and again.
Regret? Finally, the curse of the Samyang broth has been lifted! No regerts. I would state I was a little gassy but aside from that and the lack of heat, this one knocked it out of the park.
1 flame for the farts.
---
Contrary to the name on the packaging these were not very hot at all! There were times when you think the heat will kick in (towards the end of the broth consumption stage) however it never really gave you that infusion of heat and spice that I now crave for when consuming any Ramen dish. Taste was good, definitely could taste the beef and slightly hinted at some tomato elements(?).
When this hit my stomach it instantly starting gurgling. PTSD from when I had Gastro whilst travelling last year kicked in and the nerves only made it worse for around 20 minutes or so. Once this settled, no further regret was experienced.
3 Flames, caused more anxiety than anything
---
Overall Porcelain Punishment Level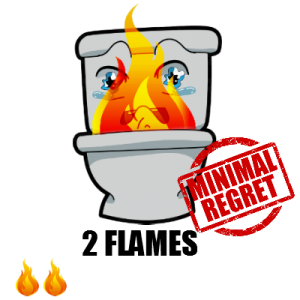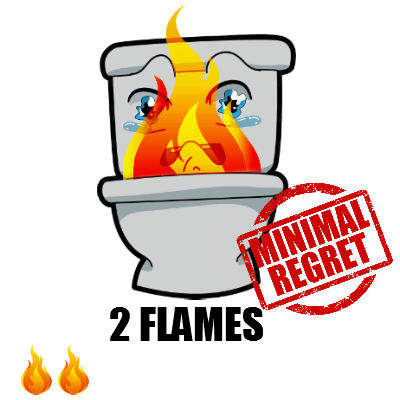 Community PP Level
Comments