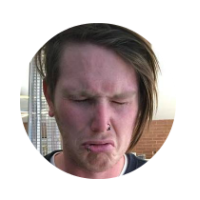 Country of Origin: South Korea

The perfect base for all your ramen needs
Consumption
I'm going to start this out with saying this is good; good when it comes to taste. If we came to the decision that these were delicious, I would not have argued too harshly. I think this will be my staple base when adding bits and bobs to my at home ramen dishes. The nood block is plentiful, nice and thick, do you really want noods if they're not thick? I like my noods BBW. What you may note is these say "MILD" on the packaging? why are we reviewing a Mild ramen? Every butthole needs a break and it wouldn't say mild if there wasn't some slight degree of spice, I guess? I don't know, it was Kam's idea.
The rich flavours in this I found to be fantastic, nice and hearty. Add some veggies, an egg and some protein and bam, you have a solid 10 ramen. Added thing to note is these are also vegetarian for the "Animals are friends not food" readers.* The sachet has a great mix  of green things, which probably means it's healthy; the perfect dish for those looking to be Man/Bikini ready for summer.
*Removed because Josh is a doofus.
Heat Level



Taste Level


The Aftermath
The movement was nothing to be concerned about, the standard trip to the loo. I sat, I watched a Youtube video and before I knew it, I was done. I very much look forward to the "spicy" variant of this.
0 Flames, The perfect Starter block for all your fancy ramen needs.
---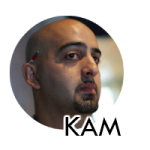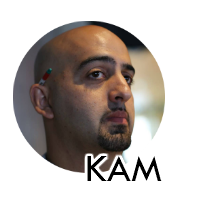 Like Josh, I was a bit apprehensive about reviewing a 'Mild' for this site but as I see it, Mild is still a level of 'spicy' and we can't assume this won't have its consequences. I have to say, after trying it, it really isn't that mild; by the time you work through the broth there is definitely a kick there. It's still low, but its not to be scoffed at (spice-shy be warned). I actually like the taste of this though! It's just another basic beef based ramen so it doesn't bring anything special to the table, but it also doesn't get much wrong. I liked it. I really liked the floating soy bits too.
So the entire evening went without a hitch! Not a worry in the world. There was some heavy farting early morning though and I did have a quick rush to the loo but nothing transpired; since morning dumps are not unheard of I really don't see this as too much of a problem. Safe eats!
1 flame; I dunno, there was farting in the morning I guess.
---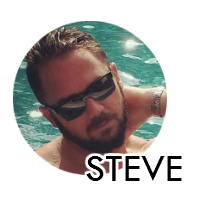 Does what it says on the packet. This ramen is a good solid performer: no surprises, no shocks, but also nothing really special.
I can't fault the taste of the broth or the noodles, a standard beefy broth with dried veg and dehydrated soy blocks gives you a nice comforting bowl o soup, the spice level is present, adding to the complexity of the flavour while the noodles retain a nice texture and flavour throughout. I would happily have this again.
Regret was basically nonexistent for this, nothing out of the ordinary right through until the next morning.
0 flames, no surprises here.
---
Overall Porcelain Punishment Level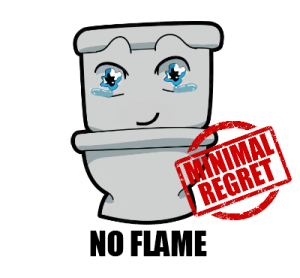 Community PP Level
Comments