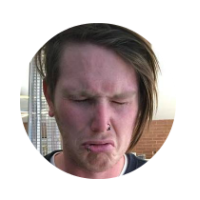 Country of Origin: Formosa Taiwan China Taiwan
Just a single shart.
Consumption
This was a fantastic noodle cake, something different to mix up the reviews; It reminded me of the casings to Dim Sims, Nice. The approval kind of ended there; flavour was not really present, no bits of garnish to add, nothing! Just a little oily satchel with minimal flavour.
Consumption was lacking everything, the noodle cake when cooked seemed to be the only notable thing; we all loved it. Simply note the picture below in contrast to the picture above and you will see that flavouring was not a priority for Vedan. I will concede a meh flavour for the sheer fact that the noodles were great; without them, this would be my least favourite ramen yet.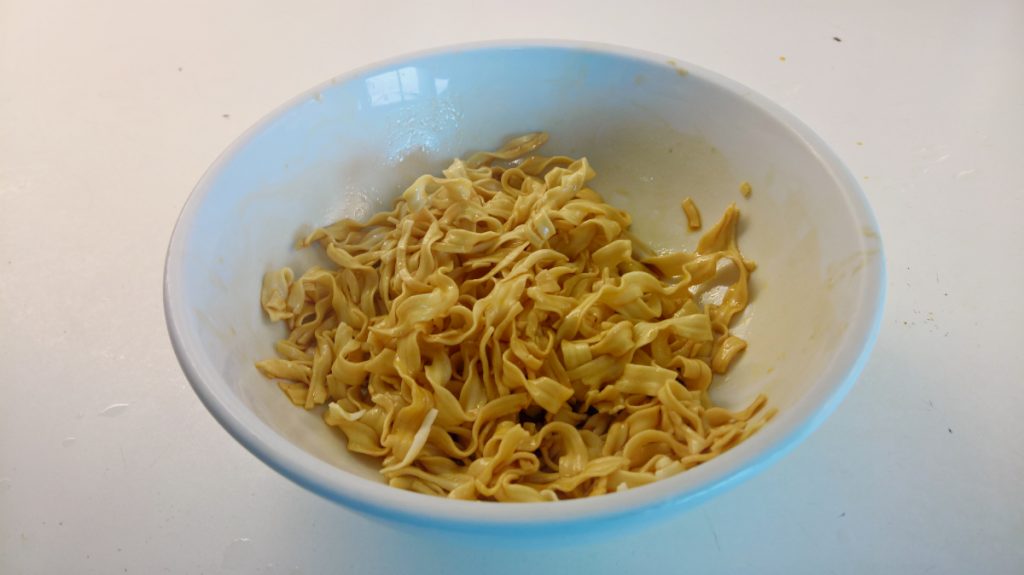 Heat Level



Taste Level

The Aftermath
Aftermath seemed to be non existent up until around 8 in the evening; when I sat myself on the loo I let out a bit of gas that had a few chunks to it. Not preferable. The rest of the movement was fine; for some reason just a concerning shart on the toilet. Perhaps my body is simply telling me that it too couldn't wait to get this out.
There was no burn, no sting, Nothing. Just a single Shart.
2 flames.
---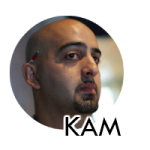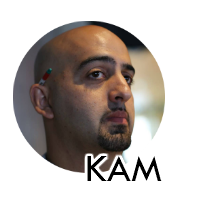 These are probably the most fantastic noodles I have ever seen; the package is golden foil, the block inside is individually wrapped, and the quality of said noodles are outstanding. They tasted more like pasta and the texture was phenomenal. That's where the praise ends; flavour-wise this was just soy sauce and chilli (and not even that much chilli). The block, however, is one of great glory and one we shall be revisiting for a future #RamenLabs. Seriously; the most impressive noodle block I have tasted yet.
No regret here at all; and I wasn't really expecting any. These are pretty safe.
0 flames

---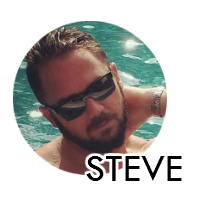 Man I love these noodles; individually wrapped goodness. They're kind of like soba fettuccine, nice rough texture, they really went over the top with these.
However, the sauce really dropped the ball. We actually had to check the packet to see if we'd accidentally binned a flavour sachet, because all you get is some soy sauce and some oil mixed together. While okay tasting, there is no depth or texture to the sauce, no chunks of dried veg, no powder, no chilli hit, nothing. I was entirely meh about this; like a certain Peoples Republic it was occupying my mouth – better than nothing – but I didn't really want it there.
0 flames
---
Overall Porcelain Punishment Level
Community PP Level
Comments