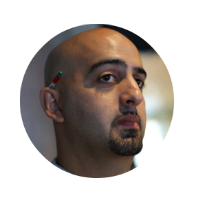 Country of Origin: Thailand
If heaven were a bowl of ramen.
Consumption
I wasn't entirely convinced before opening these up; I always judge a book by its cover and the shiny tinfoil coupled with unoriginal name with questionable word order (Shrimp Creamy Tom Yum Flavour?? Come on guys) had my expectations set very low for these noodles. It also comes with no vegetable sachet (no roughage with my ramen? What is this? Soviet Russia?) so my preconceptions were well and truly set. But oh boy was I wrong.
This stuff was incredible! The flavour! Exquisite Tom Yum flavour; the citrus bite, the savoury tones, the fragrance. My god this was a pleasure to smell and taste. I'm not crazy about the noodles themselves (a bit crumbly in the mouth for my liking) but the flavour profiles make up for this in spades! It's not at all spicy (there is heat, you know its there, but its only a small reminder in the back of your throat). I destroyed this like Nas did Jay-Z in 2001. I ethered this ramen. So good.
Heat Level



Taste Level

The Aftermath
I wasn't expecting much because the heat level was pretty low; I am pleased to report there was zero regret. No gastro problems, no sore stomach, no rushing to the toilet. I didn't even have my usual morning release! I think I almost cried this morning (because of happiness this time, not because of pain from my rear)! I look forward to consuming these noodles again.
0 flames. No regret. At all.

---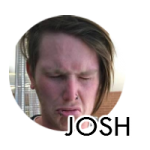 Tom Yum, More like YUM YUM (I hate myself for that joke). Seafood week keeps surprising me, These are noodles to excite your doodle (or Lady Doodle, given that these are thai based). Opening the packet and dumping the sachets onto the uncooked noodles I could smell right away it was going to be a good day for deliciousness, adding water added a lovely fragrance of Tom Yum to the break room. I will agree with my colleague, The choice of noodle was a little to be desired of, but the flavour makes you forget about the poor noodle choice. I would have liked to have seen a little more added to the freeze dried packs, or perhaps this would be better with some bits'o chicken thrown in. The spice was there but it was mild and manageable. The broth got me though, I like to tip the bowl up to my mouth and slurp down the yum yum goodness, DO NOT INHALE THE BROTH! You will go into a coughing fit, essentially, just understand the basic principles of eating and you will be fine.
Regret? what regret? Nothing to report, I sat on the lav, I conquered and got out in good time, I didn't even get a chance to finish the youtube video I started. No tummy rumblies, No uncomfortable-ness. A pleasure all round.
0 Flames No Ragrets.
---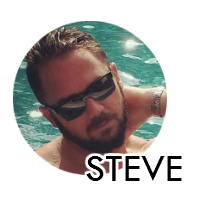 Ramyum tom yum. Much like a ladyboy, these seafood noodles have a hidden surprise for you: They don't really taste like fish, and they're goddamn delicious.
The noodles themselves left me a bit disappointed, they're definitely not the star that the broth is – I'd like to see these combined with a girthier, more pleasurable noodle. The broth itself is filled with delicious coconutty, sour and spicy flavours that leave the tastebuds dancing.
While eating these I was transported to a tropical beach somewhere near Phuket, with my definitely female masseuse Roong drawing me into a trance with her unusually large hands and deeper than usual voice singing a gentle lullaby as I soak up the warm sun. Anyway the dish would definitely be improved with the addition of some dried ingredients, but still holds its own as one of my favourite broths yet.
Regret wise this one is a no-show, no urgency or sting of any kind, so I can definitely recommend this to anyone who has had a rough night or is sensitive around the back end.
0 flamer.
---
Overall Porcelain Punishment Level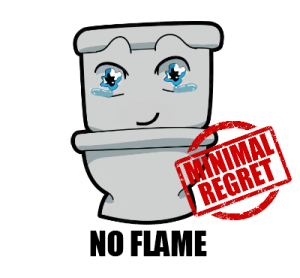 Community PP Level
Comments